Jason Hanson is the publisher of Spy & Survival Briefing. Jason is a former CIA Officer and below is one of the awards he received while with the Agency.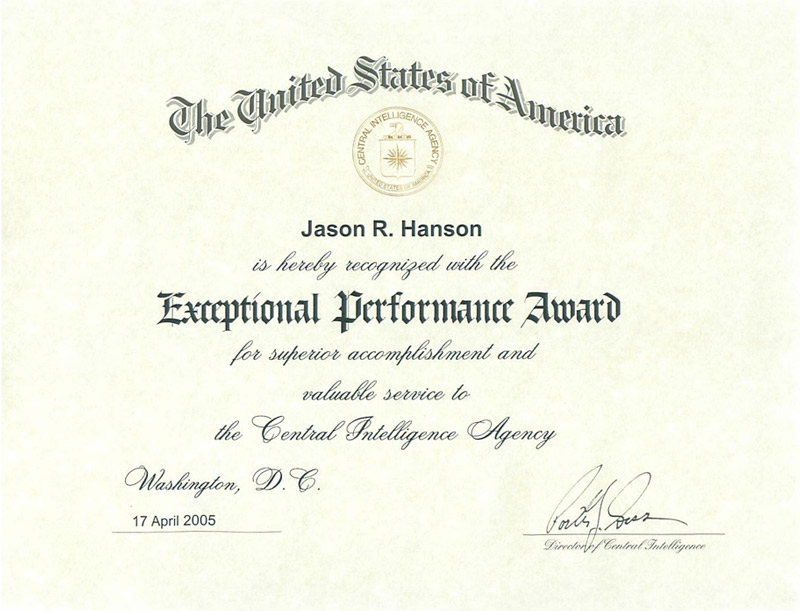 Jason is the New York Times bestselling author of Spy Secrets That Can Save Your Life.
He's a frequent media guest and has appeared on The Today Show, Dateline, Rachael Ray, Fox & Friends, Shark Tank and more.
His company trains celebrities, high-net worth individuals and everyday Americans in escape and evasion, hand to hand self-defense, evasive driving, firearms, home defense, and more.
Jason is based in Cedar City, UT where he has his 320-acre Spy Ranch.